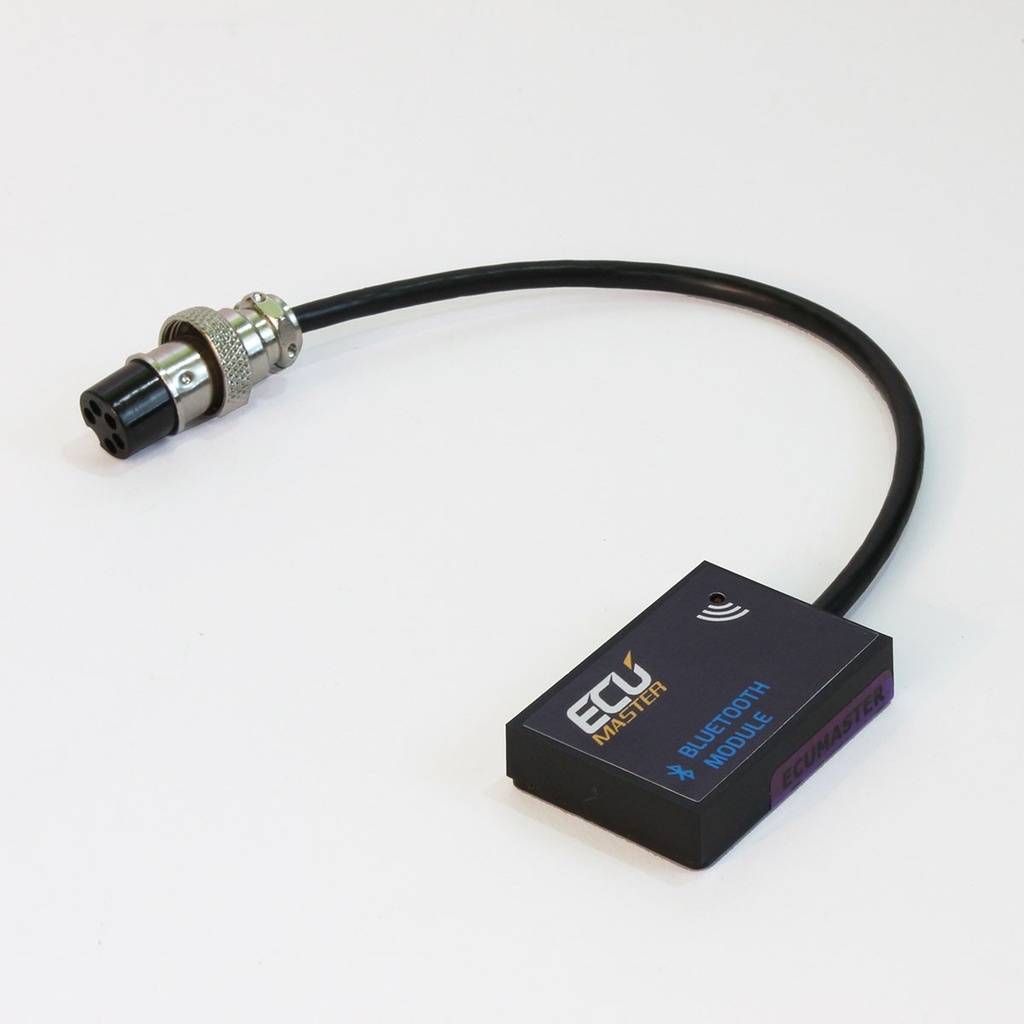 Bluetooth Module
Draadloze communicatie module dat wordt aangesloten op de uitbreiding van de ECU MASTER EMU.
Wireless communication module to connect with mobile phones to ECUMASTER EMU.
With this Bluetooth module it's possible to connect you mobile or tablet device to the ECUMASTER EMU.

Only compatible with Android.


module installation: With power supply turned off to EMU ECU, connect Bluetooth module to extension port at the rear of the ECU.
Turn On power supply to ECU. Bluetooth module indicates status with red LED diode.
---